The air is fresh near the Baltic Sea. A simple wooden boat is drifting o the shore of the river Schlei.  How many people will find a place in here? How far can they go in this nutshell? In the distance, straw covered roofs are hidden among green pastures, the village of Haithabu. In the Middle Ages, around the year 1000, this place was one of the bussiest places for trade from the very North down to Buchara, now Uzbekistan, in Central Asia.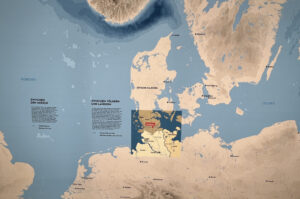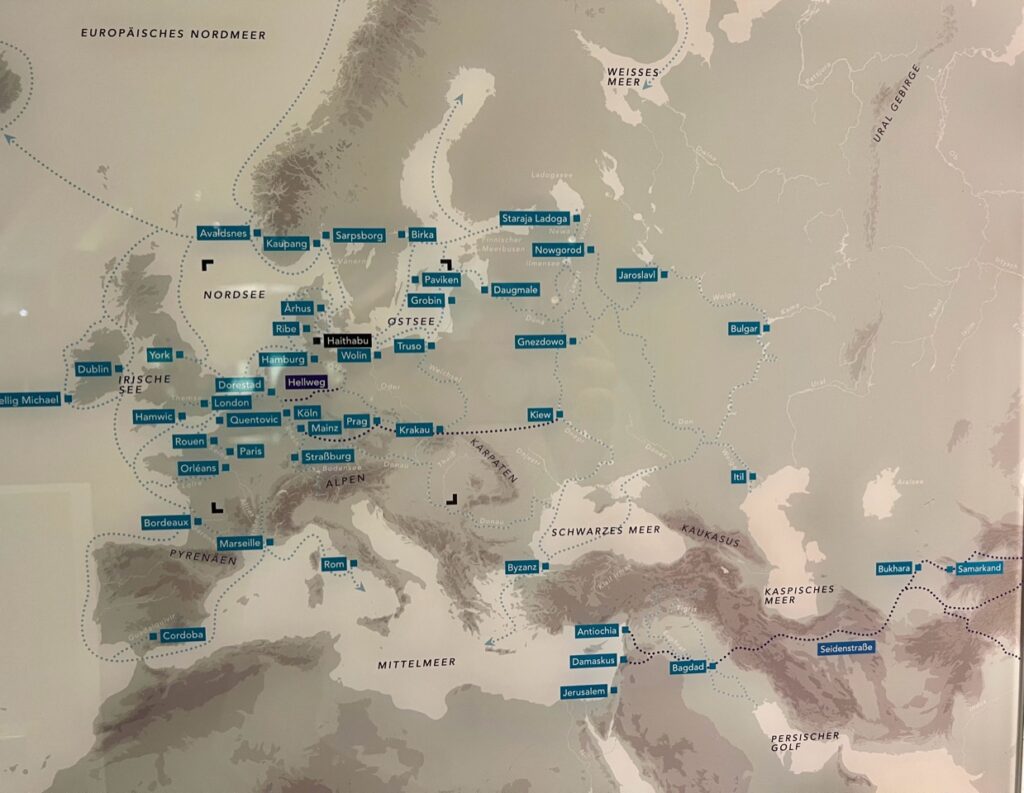 Coins from numerous countries give testimony to place and time.
It was amaziing that the Vikings traveled rivers and even the sea with it.
Haithabu existed for 300 years before it was totally burnt down by Slavonic tribes in 1066.
After 1000 years, part of it was restored from the well kept houses in the ground, well kept due to the moorish ground. The village is unique, and a UNECSO world heritage.
Further information: www.Haithabu.de
Some impressions are here: https://youtu.be/MQzNNkI052c